BULK Space Artist Residency:

BULK SPACE Artist Residency (BSAR) is for emerging Detroit based artists and curators. For our first year of residency, we are focusing on specifically artists based in the city limits of Detroit, Highland Park, and Hamtramck. With the support the Knight Foundation to launch BSAR through their matching grant program in 2019 as an Allied Media Project sponsored project, we are excited to annouce our residents for 2021:

Meet our residents, and our Guest Curator Gee Wesley, below and follow along for updates!
Guest Curator: Gee Wesley
Gee Wesley is an arts organizer born in Monrovia, Liberia, and based in New York. Wesley has held previous roles as Program Director at Recess (Brooklyn, NY), Curatorial Fellow at SculptureCenter (Queens, NY), Curatorial Fellow at the Institute of Contemporary Art (Philadelphia, PA), and adjunct faculty in the Curatorial Practice MFA program at the Maryland Institute College of Art (Baltimore, MD). He is a co-founder of Ulises, a bookshop and curatorial platform based in Philadelphia.
Vanessa Reynolds

Vanessa Reynolds (she/they) is an Interdisciplinary artist who's work spans the realms of the audio and visual. Born and raised in Detroit, Vanessa is best known for her role as lead vocalist and guitarist in Alternative trio, River Spirit and as a solo tattoo artist who emphasizes safe space for queer/trans clientele. As a visual artists, they have created painted works that bridge the world of dreams with the real life trauma or divinity that they stem from. Most recently, Their short film
Joy Remembers
was featured at MOCAD for Detroit Narrative Agency's Ethics & Aesthetics exhibition.
@venusloc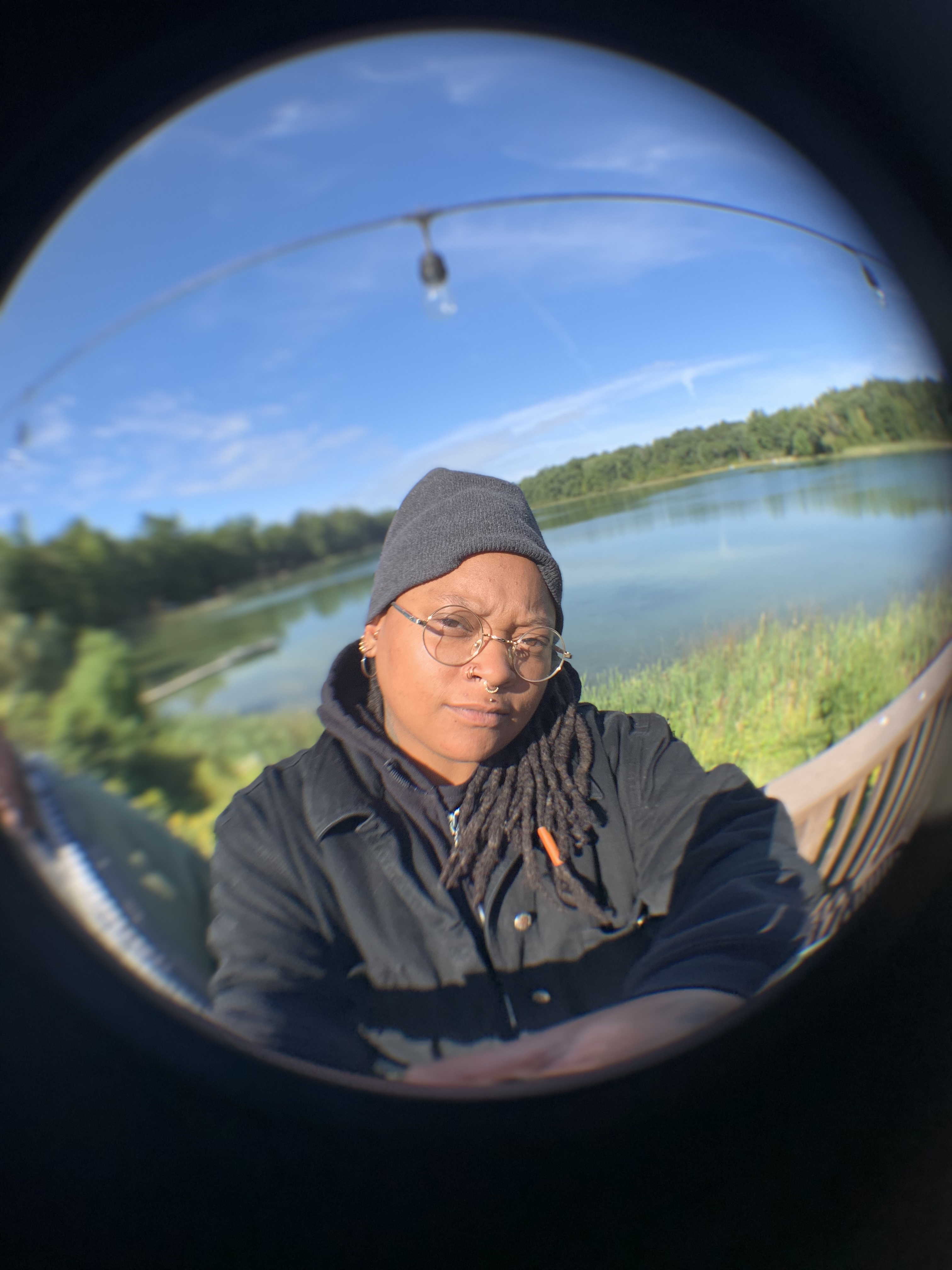 Saylem Celeste

saylem celeste (they/them) is a reparations alchemist, horticulturist, seamtrix, writer, orator, and artist working in their hometown of waawiyatanong (Detroit, Michigan). They create images and objects that communicate the living relationship between the experiences of Queer, Black/Indigenous, Femme identifying folks and ideas of home and heritage. saylem is currently practicing the Black folk tradition of quilting in tandem with a sustainable fibers practice and mutual aid in order to cultivate healing, restoration, and solace to those in need of care.
@
saylemceleste
Calvin Walds

Calvin Walds is a writer, educator, and sound and image-maker from the west side of Detroit, Michigan. His poems and texts have been published in African-American Review, Hyperallergic, (and other publications) and are forthcoming in DIAGRAM and Black Warrior Review. His video work has been shared in CTRL-V and is forthcoming in Tri-Quarterly. He recently published a chapbook- Flee- out on Split/Lip Press. As an educator, he has taught in Sunflower County, in the Mississippi Delta, Ramallah, in the Occupied Palestinean Territories, among other places. He comes from a transdisciplinary academic background and studied for his MFA at UCSD in Cross-Genre Writing. Right now, he is primarily interested in questions of fugitivity as an artistic practice and practice of resistance, anticolonialism, the poetics of relation, assemblage, noise and bass, Black experimental music and sound art, and the painter Beauford Delaney's engagement with figuration and abstraction.
https://calvinw.cargo.site/
@
polite_radical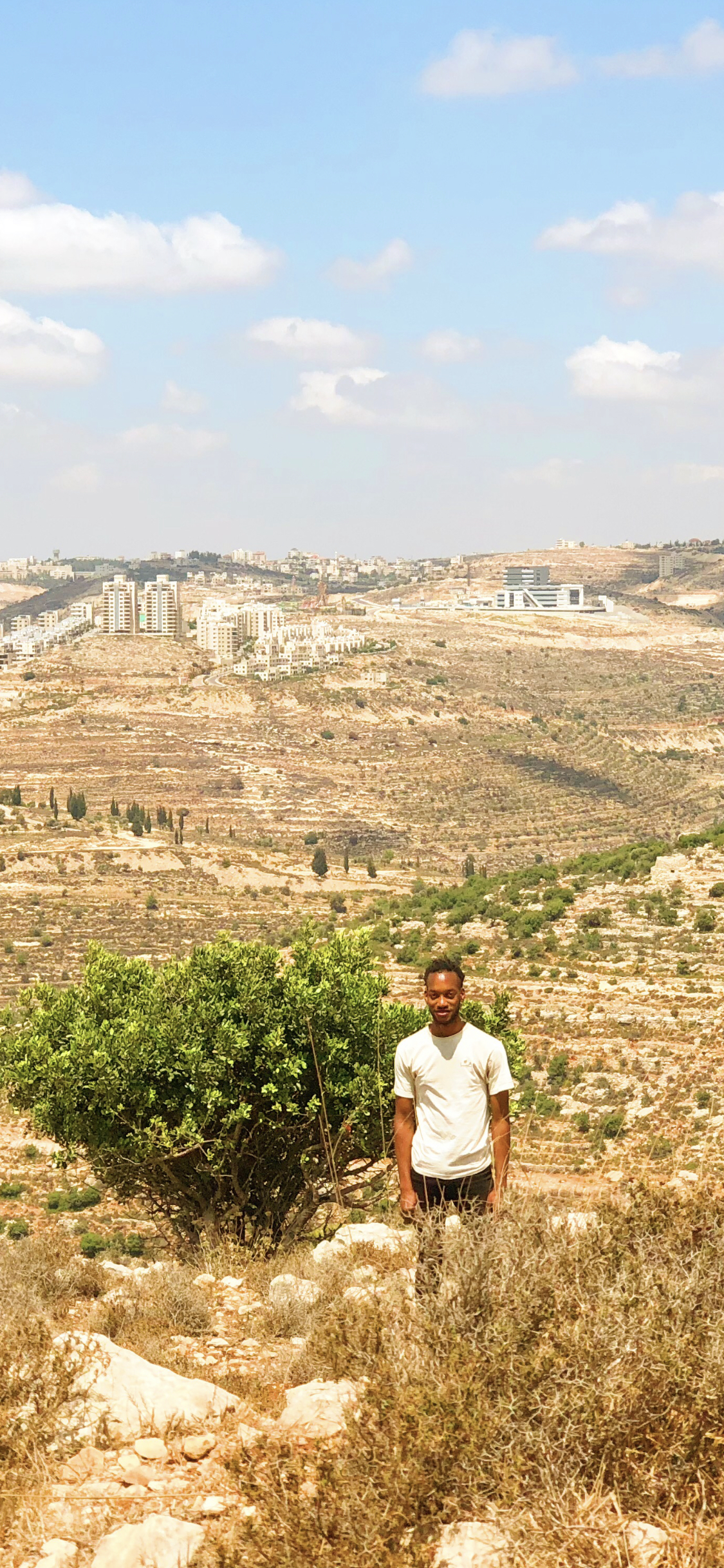 Aiko Fukushi


Aiko Fukuchi is a queer Japanese American writer, visual artist, and community organizer living in Detroit, Michigan. Their creative work focuses on connections between personal and collective grief, our ever-expanding experiences of intimacy, and collective/community movement and collaboration. Aiko is a co-founder of Relentless Bodies, a creative disability justice collective, and a member of the Brick & Mortar Collective, a housing collective practicing social justice values. Their work was selected for the 2019 Gilda Snowden Literary Award for Emerging Artists, and the 2020 Winter Room Project Fellowship.


.
This program is supported by The John S. and James L. Knight Foundation as a Knight Arts Challenge Detroit 2019 winning project. BULK Space is a sponsored project of Allied Media Projects.