Alberte Tranberg: Laying the Second Brick


October 23rd - November 13th, 2022
BULK Space
15700 Muirland St. Detroit, MI 48238
In Tranberg's third project with BULK Space, she will intertwine her works within the framework and history of the former Shilo Tabernacle - setting the stage of a space in still movement. Interfering the natural elements on site gently enhancing a sense of the ever present body.
Delving into the properties of the built environment, Tranberg investigates how we as individuals constitute our presence through interior settings of our homes. Echoing the spiritual bones of BULK Sanctuary, the exhibition will play into our beliefs of safe space. Through material landscape from construction and metalwork, Alberte will queer the imagery of domesticity in a site-specific installation.
The exhibition will be on view through November 13th, each Saturday from 12-3, by appointment only.
About Alberte Tranberg
Alberte Tranberg is an artist from Copenhagen, Denmark. In 2018, Tranberg graduated from Cranbrook Academy of Art with an MFA in Metalsmithing. At Cranbrook she developed her practice by immersing herself in sculpture as an intervention to notions of domesticity and gendered architecture. Having previously worked at a water treatment plant, producing, developing and maintaining plant parts and machinery-Tranberg is a certified metal worker. Prior to her time at Cranbrook, Tranberg was a metal worker in an all-women's blacksmith shop; customizing furniture and interior elements mainly in steel. Tranberg is a recipient of a Fulbright sponsorship which has supported her work in the United States. Tranberg currently lives and works in Copenhagen, Denmark.
Contact for appointment:
info@bulkspace.com
IG: @bulk_space
Download full press release here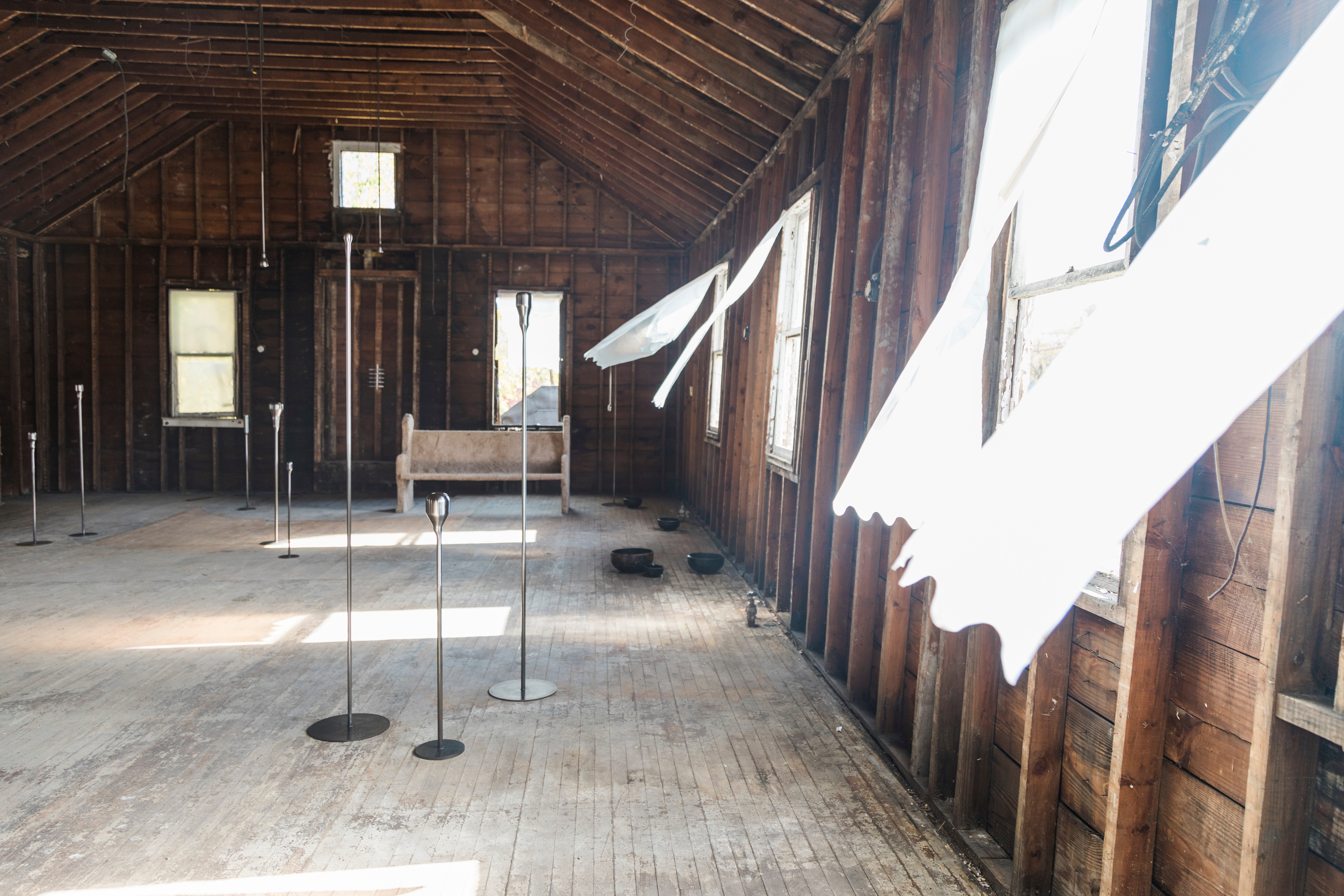 Laying the Second Brick
Installation Photography by Clare Gatto